The chili-feet insole
Warm feet when you need them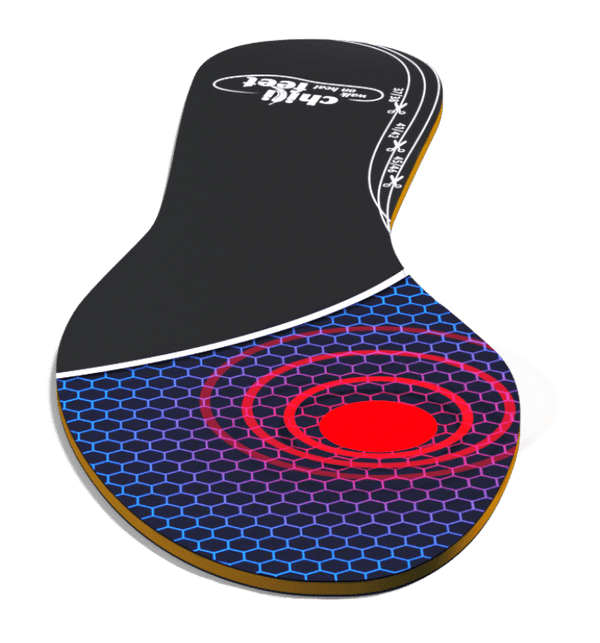 Heat through movement

The chili-feet heat sole does not need any batteries at all, because the heat is generated by the movement and the generated pressure on the sole.

Adapting shape

The chili-feet sole adapts to the shoe bed and remains in the appropriate shape, resulting in the best wearing comfort.

Customized size

With chili-feet there are no standard sizes and shapes, the sole can be cut to size.

Durable and sustainable

The chili-feet sole can be compressed about 1.5 million times and is washable at max. 30 °.
Quality product from Western Europe
More about chili feet
Everything about the product, the brand and the background in a compact video.
chili-feet in action
The chili-feet warming insoles warm your feet during various outdoor activities. Whether for sports, everyday life, work or military service.
That's why chili feet
chili-feet heat insoles convert pressure energy into heat when walking. Thus, the chili-feet gets along without short-lived batteries or annoying batteries. The microfiber surface provides a pleasant wearing comfort and absorbs any sweat directly.
.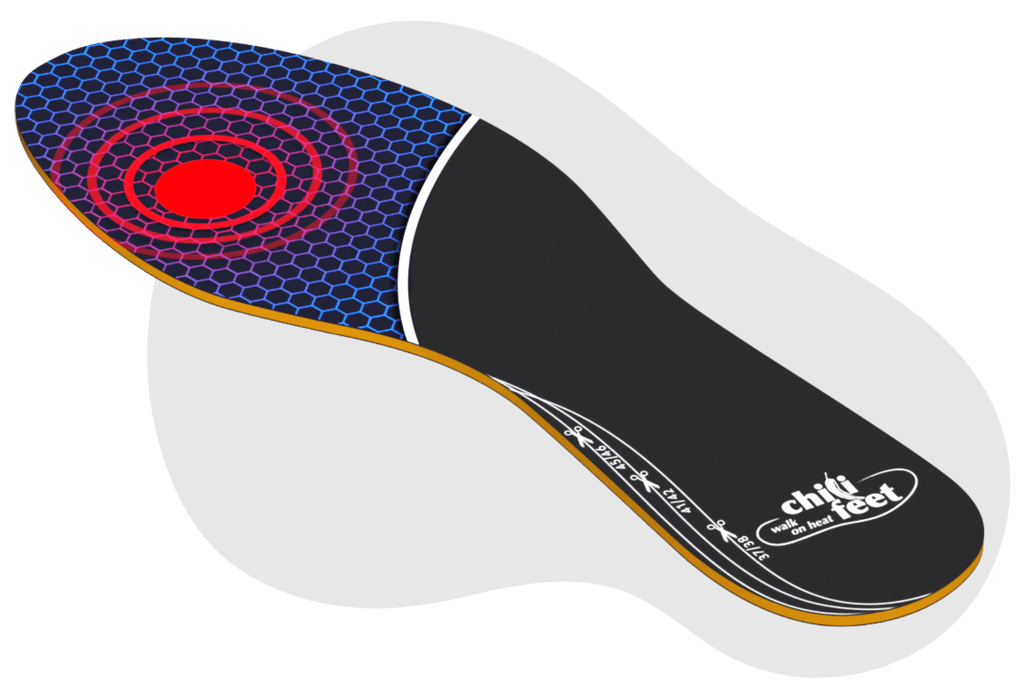 Warm feet within minutes
Extensive tests in the laboratory show the increase in temperature when using the chili-feet warming soles. With the 3mm sole, the sole temperature is already 5°C higher after 12 minutes compared to the start temperature. With the 5mm sole, it is even 10°C more after 12 minutes.
.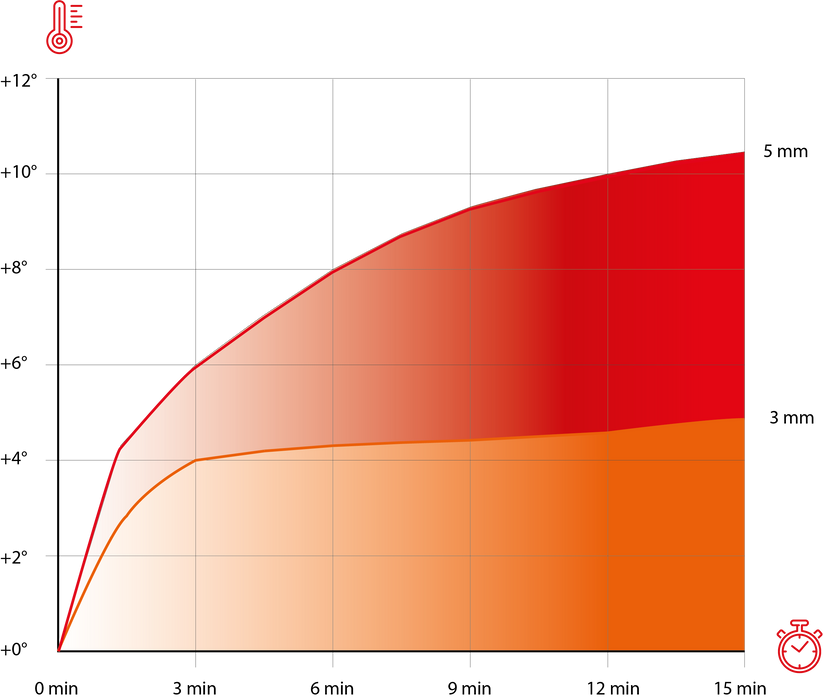 Customer testimonials
What our customers say about our products
The chili-feet soles are just brilliant. I work at the post office and I never want to work without them in the winter again.
I am absolutely thrilled! And not only during the sport, but also afterwards. I belong to the sort of person who freezes quite quickly quite miserable to the toes. That is with chili-feet snow of yesterday!
.
The warm soles of our sons are in military use and have proven sensationally well. They are the only ones with warm feet and this even with shoe size 50! Simply super!
I was surprised by the impact of the chili-feet soles. The feet feel significantly warmer and comfortable.
After I had comfortably warm feet with the chili-feet heat soles in curling use in the hall and in the open air, now my wife has also tested the heat soles in normal winter shoes and in curling shoes. She is overjoyed and has no more cold feet.
Venice in winter is a dream, but unfortunately you also have to live with high water. I had chili-feet warming soles in the rubber boots and waded with them for hours through the icy sea water. I really didn't have cold feet! Viva chili-feet!
Our products
Choose your product and go through the cold season with warm feet