Quality product from Western Europe
Warm feet during sports, completely without annoying battery
The chili-feet heat sole does not need batteries at all, because the heat is generated by the movement and the generated pressure on the sole. In addition, there are no standard sizes and shapes with chili-feet, the sole can be cut to size.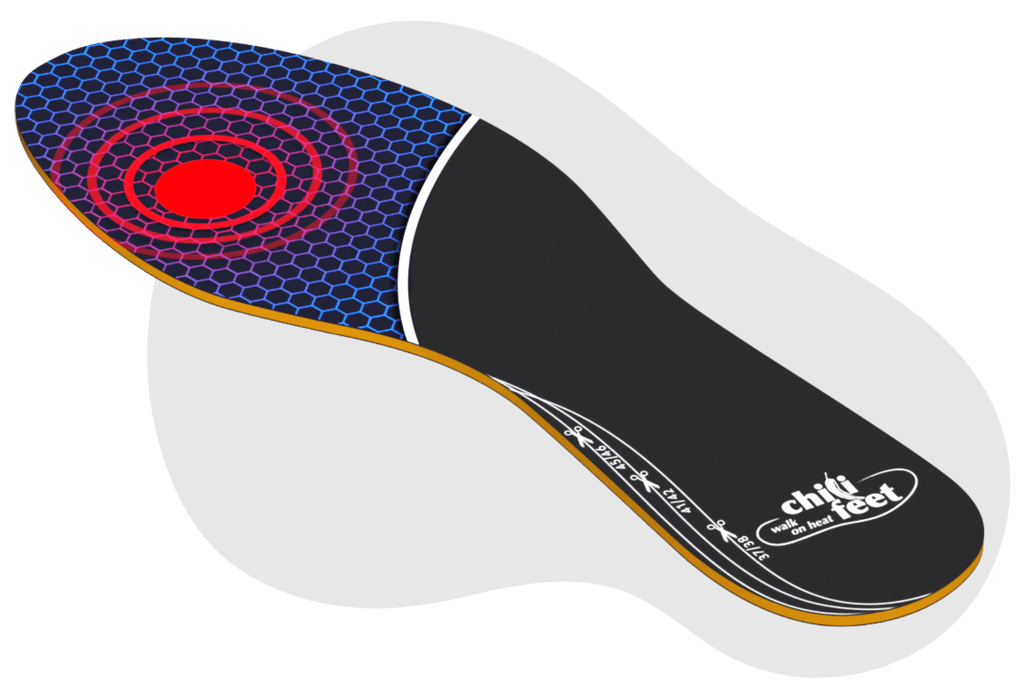 Warm feet within minutes
Extensive tests in the laboratory show the increase in temperature when using the chili-feet warming soles. With the 3mm sole, the sole temperature is already 5°C higher after 12 minutes compared to the start temperature. With the 5mm sole, it is even 10°C more after 12 minutes.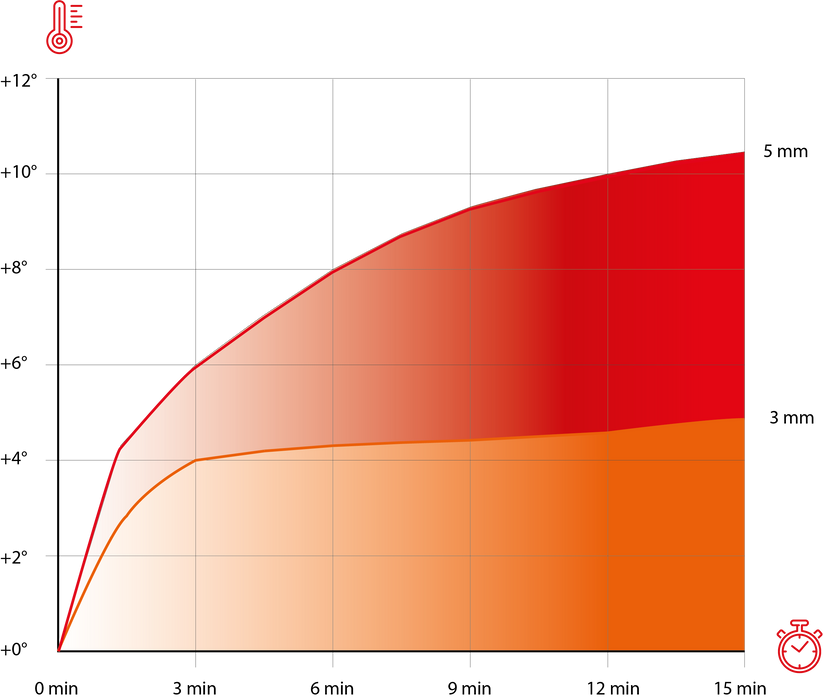 chili-feet during sports
The chili-feet warming insoles are ideal for use during sports. They warm the feet even in the transitional period or in winter, so that nothing stands in the way of sports in the great outdoors.
When cross country skiing

One of the most popular winter sports at all, understandable also, because what is more beautiful than to run with the cross-country skis through the snowy winter landscape? Quickly you have warm, especially on the upper body, but the feet often remain cold. Not with chili-feet, because with the chili-feet warming soles you have warm feet even when cross-country skiing.

For mountain tours

Even if the climb to the top is exhausting, you will be rewarded every time anew at the finish. So that the snow can not harm the feet even at these heights, the chili-feet warming sole warms your feet with every step and completely without power supply. Because chili-feet converts the pressure that arises with each step into heat.

When running

Whether summer or winter, running is the people's sport. Whether in the dawn, in the lunch break or after dinner, you can run always and everywhere. The chili-feet heat insoles ensure that the feet stay warm in the light running shoes even in the transitional seasons and in winter.

When hiking

Whether the winter makes way for spring or the summer slowly draws to a close, one is gripped by wanderlust. After all, what could be more beautiful than enjoying nature while reaching the most beautiful places. But especially in these transitional periods, the feet often suffer. Not with chili-feet, because this sole warms the feet with every step.

When ski touring

Snowy forest paths, warm tea while resting, the feeling of happiness when reaching the summit and then the untouched powder snow on the descent. You can experience all this only on a ski or snowboard tour. So that you can enjoy the climb and the feet are still warm at the top, there are the chili-feet warming soles, which actively warm the feet with every step.
All Products
Choose your product so that you have warm feet even in cold times, when you pursue your favorite sport in nature.