Top athletes with chili-feet soles
chili-feet has already celebrated many successes. Not least with all the top athletes who wear the chili-feet soles on the international stage and triumph together with them.
Curling-Team Tirinzoni

The team Tirinzoni consists of four players who can already show quite a few successes at European and World Championships as well as at the Olympic Games. They rely on warm feet thanks to chili-feet both in competitions and in private. Since spring 2019, Team Tirizoni has been an advertising ambassador for chili feet. In 2019 & 2021, they won gold at each of the World Championships.

"With chili-feet, we play hot!"

Biathlete Susi Meinen

Susi Meinen has been practicing the winter sport of biathlon since 2013. She is part of the Swissski squad and was able to represent Switzerland on the international stage at European Championships and World Cups. Since February 2018, she has been wearing the chili-feet heat insoles and is thrilled with them.

"The chili-feet heat insoles are my unerring choice against cold feet."

Evelyne Binsack

Evelyne Binsack already subjected chili-feet to a real endurance test on Mount Everest, and it didn't stop at this one endurance test. In May 2016, Evelyne started another adventure, namely to reach the North Pole on foot. From the renowned alpinist and adventurer is thereby demanded everything.

"If it is "outside" cold, it should be "inside" warm. chili-feet warm my feet, no matter where I am on the road."

Cross country skiing - Kindschi & Lechner

The former professional cross-country skiers Linard Kindschi and Fabio Lechner were official ambassadors and advertisers for chili-feet during their time as professionals in 2017/18. They are still enthusiastic about the warming sole and continue to use it after their careers as professionals.

"We run hot with the chili-feet."
Quality product from Western Europe
Accurate fit, lightweight and functional
The chili-feet warming insoles are ideally suited for top-level sports. They can be cut to size, adapt to the shoe bed and do not need electricity. Heat is generated by pressure energy and the microfiber surface ensures a pleasant wearing comfort, and absorbs any sweat. The soles are also washable at max. 30 °.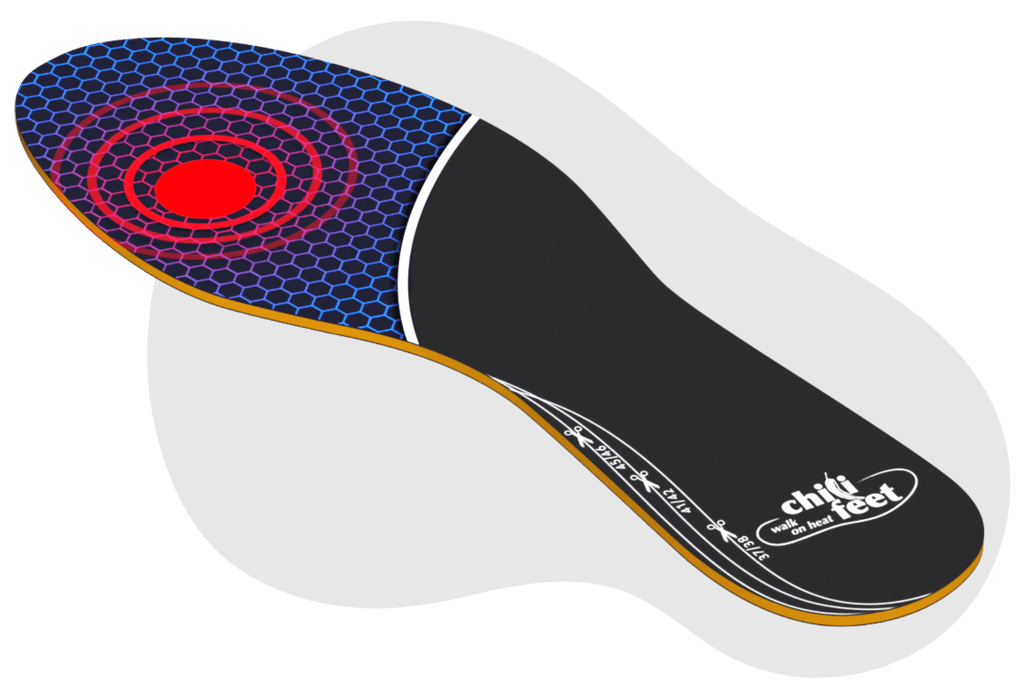 Warm feet within minutes
Extensive tests in the laboratory show the increase in temperature when using the chili-feet warming soles. With the 3mm sole, the sole temperature is already 5°C higher after 12 minutes compared to the start temperature. With the 5mm sole, it is even 10°C more after 12 minutes.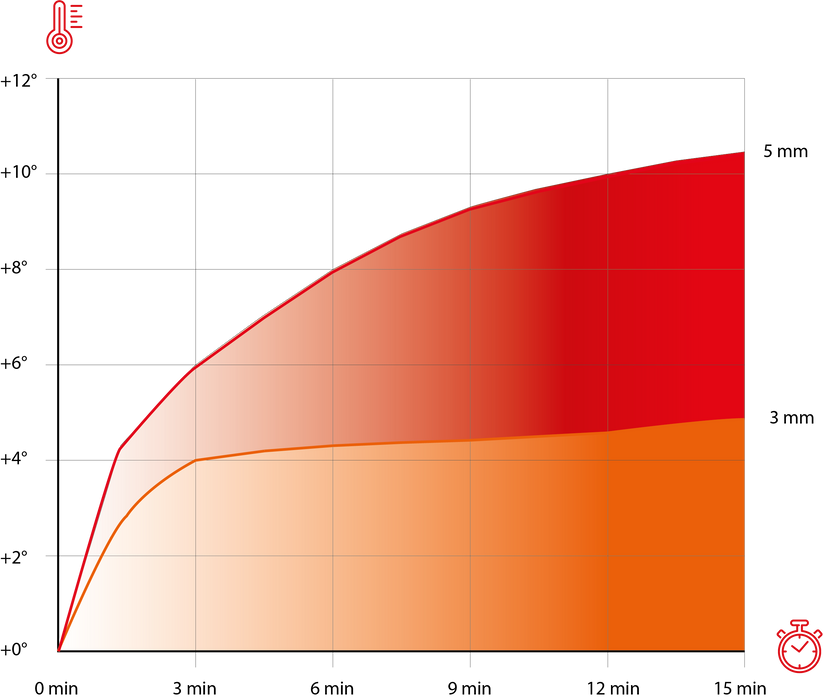 All Products
Choose your product so that you have warm feet even in cold times, when you pursue your favorite sport in nature.